I am Martin Heydon, Fine Gael TD for Kildare South since 2011 and I am seeking your No.1 Vote in this General Election. I am married to Brianne Leahy and we have two small boys Martin D & Padraic.
I am honoured to have served as part of this Government that has created an environment where an additional 135,000 people are back at work, over 4,200 of them in Co. Kildare. I am honest, hard working and approachable and I have delivered.
Delivering for Kildare South
From more jobs to new schools, funding for roads and Garda resources, supporting farmers and small businesses, I have delivered for Kildare South.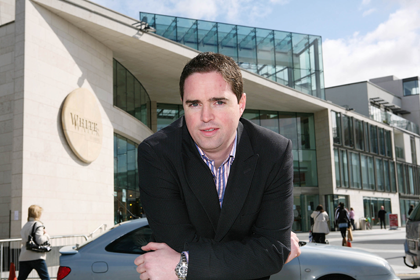 Among many other projects, I have specifically worked:
to secure funding for the Athy ring road and the widening of the M7 at Naas;
to secure members savings at Newbridge Credit Union and see the return of Credit Union Services to the town;
to assist communities in Castledermot, Suncroft & Rathangan in securing and drawing down Leader funding for their impressive Community Centres;
to assist local communities fighting against Eirgrid proposals to erect Pylons in Kildare South;
With School Principals and Boards of Management to secure new schools and extensions across the constituency;
to get a new state funded bus route serving Castledermot Moone Timolin Ballitore Crookstown and Kilcullen;
to progress the sale of Magee Barracks in Kildare Town and work for improved structures for the Curragh Plains.
I want to play a part in the next Government that will work to get even more people back in work, to spread the taxation burden more fairly, and allow more badly needed investment in services for those that need them most.
Why you should vote for me
I want this recovery to continue and extend to every home in Kildare. I want to continue my fight for better rural broadband, improved health services and homes for all.
I am passionate about Kildare and its people. I want the best education, childcare facilities and a bright future for my sons and all children in Kildare. I have already delivered as a TD for Kildare South and with your support, I know I can achieve even more.